Sell and buy
We buy defective equipment.
We buy BOSCH EDC7UC31 bad blocks which are used with diesel engine JAMZ, MAN, IVECO, DEUTZ, Mercedes-Benz, etc.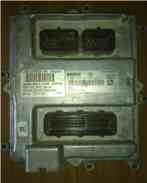 EDC7C1 (Iveco Truck) EDC7C1 (New Holland Tractor) EDC7C3 (DAF Truck) EDC7C3 (MAN Truck) EDC7C32 (DAF Truck) EDC7C32 (MAN Truck) EDC7UC31 (Doosan Machine) EDC7UC31 (Fendt Tractor) EDC7UC31 (Iveco Truck) EDC7UC31 (New Holland Truck) EDC7UC31 (Valtra Tractor)
Please contact us on page Contact.